Quarterly Update from Olympia
March 17, 2021
ChangeWA had a very busy first quarter of 2021 connecting citizens directly to policymakers in Olympia.
We successfully generated more than 2,500 comments to Legislative leaders and Governor Inslee to join a chorus of Washingtonians in support of SB 5114 to more quickly and safely reopen small businesses across the state.
The result was that within a few days, Governor Inslee moved the goal posts and placed multiple regions of Washington state in Phase 2.
Safety Reopening Schools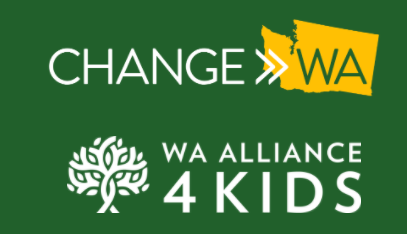 ChangeWA partnered with WA Alliance 4 Kids, helping to generate over 5,000 comments to Legislative leaders, OSPI, and the Governor's office to more quickly follow the science and return kids to in-person learning. Reopening schools is the key to reopening the economy. Parents cannot go back to work until kids are in school, and that has a disproportionate impact on women in the workforce.
Capital Gains Tax
ChangeWA partnered with Concerned Taxpayer Accountability Center in communicating about some of the less talked about impacts around a nonemergency capital gains tax.
We shared Matt McIlwain's Seattle Times op-ed and included messaging opposing the capital gains tax because it will harm tech workers and push startups away. It also asked recipients to email their legislative leaders.
Thank you for helping us connect citizens into the democratic process and deliver result!